Build Your Career In Gulf country With Gulf Jobs.co.in
Gulf Jobs.co.in is the best job portal in Kolkata to help you build your career in the Gulf with 100% job security. 
We have a wide range of jobs available in companies across the Gulf. So you can find Gulf Jobs that suit your needs and preferences.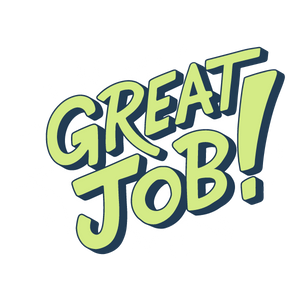 Secure Job Opportunities
At gulfjobs.co.in. We provide you access to secure and genuine job opportunities in the Gulf region from companies that you can trust!
24/7 Service Calls
Our friendly customer service team is available 24/7 to support you. And answer any queries that you may have about our services.
Genuine Jobs for Candidates
We only offer real jobs from reliable companies. So that you can be sure of a great career opportunity in the Gulf.
Affordable Rates
We charge a very reasonable rate within your budget for our services. Ensuring you get full value for money when it comes to helping you build your career in the Gulf.
Guidelines for Indian job seekers applying for Gulf jobs:-
You must be aware of a few rules before applying for jobs if you're an Indian job seeker looking for career chances in Gulf nations.
1. Get a work permit or visa: You must have a current work permit or visa in order to work in Gulf countries. The embassy or consulate of the nation you desire to work in is where you can submit an application for a work permit or visa. Countries may have different rules and procedures for acquiring a work permit or visa.
2. Analyze the employment market: Before sending a job application, it is imperative to investigate the work market in Gulf nations. You should be knowledgeable of the most recent trends and specifications in your field because the job market in the Gulf countries is competitive. To keep up with employment openings in the Gulf region, use internet job portals, social networking sites, and recruitment firms.
3. Have the proper training and skills: The Gulf region has a strong demand for skilled professionals, particularly in fields like engineering, IT, healthcare, and construction. You must possess the necessary training and experience to land a job in these fields.
4. Adapt to the local culture: To succeed in your employment, you must learn to work within the local culture of Gulf nations, which differs from that of western nations. It's crucial to have a thorough awareness of Gulf countries' cultures and traditions. Learning the language of the area can also be advantageous.
5. Obey labour laws: To prevent any legal problems, it is really important to follow by the severe labour laws in the Gulf countries. You should be aware of things like working hours, vacations, and overtime compensation, for instance. Learn about the labour regulations of the nation you want to work in.
6. Employ a respectable recruitment agency: It's advised to use reputable recruitment firms to improve your chances of getting employment in Gulf nations. You might get assistance from recruitment companies in finding relevant job openings and the application procedure.
7. Be ready for the interview: If your name is called for an interview, be sure to be ready. Be prepared to answer inquiries about your training and experience, conduct research on the business, and present yourself professionally.
In conclusion, when searching for employment opportunities in Gulf nations, Indian job seekers need to be aware of these rules. You can improve your chances of getting a job in a Gulf country and improving your career by following to these guidelines.